Cancun - 4* Riviera Maya - HM Playa Del Carmen
From £575 Per person, based on 2 adults sharing
The HM Playa del Carmen offers an intimate retreat where you can relax in real peace, with personalised rooms filled with character. Located in the heart of Playa del Carmen, this is a very different experience to other hotels across the Riviera Maya, in the perfect spot for the best in lively leisure for all ages and just a short walk from the beach. Perfect for those looking to explore the exciting area of Playa del Carmen. With its small streets and wide range of bars and restaurants, there's something for all tastes and budgets on your doorstep.

Room info:
Standard rooms without balconies have air conditioning, satellite television, minibar, safe, hairdryer, and bathroom with shower.

Transfers are included in the cost of this offer.

Inflight meals are included in the cost of this offer.

Please note the luggage allowance on this offer is 20kg per person plus 6kg hand luggage.

.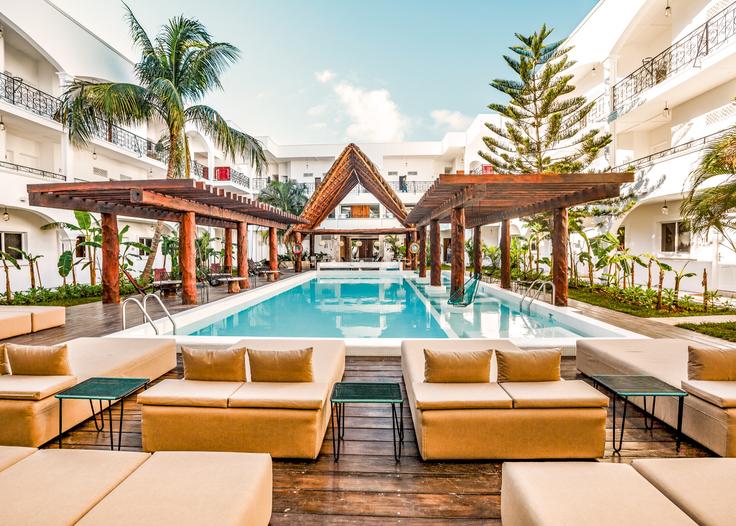 Reference No:
817152-HFC
Deal Ref:
276546
Depart:
Glasgow
Destination:
Cancun - 4* Riviera Maya
Dates / Times:
Departing 02/06/2018 09:30
Returning 09/06/2018 16:55
Duration:
7 nights
Rating:
- bed & breakfast
Room Type:
standard room
Staying In:
HM Playa Del Carmen
---
If you would like more information on this offer or would like to request that we book it for you, then please don't hesitate to get in touch. You can give us a call or if you would prefer to make your enquiry online you can fill in the form below and click the button at the bottom to send us an email. The details of the offer you have selected will be sent to us automatically...
Offers are subject to availability.
Build your own
ATOL protected holiday