Baltic Explorer on board Queen Victoria - Baltic Explorer on board Queen Victoria
From From £1329 Per person, based on 2 adults sharing
From 5 May to 4 June, Queen Victoria entered dry dock for a partial refit at the Fincantieri shipyard in Palermo, Sicily. This included an upgraded and increased choice of staterooms, new Britannia Club dining, a broader and more distinct bar offering, a transformed sun deck, and several other new features.

Ports of call:
Fri 23 Aug Southampton, United Kingdom
Sat 24 Aug At Sea
Sun 25 Aug At Sea
Mon 26 Aug Oslo, Norway
Tue 27 Aug At Sea
Wed 28 Aug Klaipeda, Lithuania
Thu 29 Aug Visby, Sweden
Fri 30 Aug Tallinn, Estonia
Sat 31 Aug St Petersburg, Russia
Sun 01 Sep St Petersburg, Russia
Mon 02 Sep At Sea
Tue 03 Sep Gdynia, Poland
Wed 04 Sep At Sea
Thu 05 Sep At Sea
Fri 06 Sep Southampton, United Kingdom

Oceanview from £1599
Balcony from £1949
.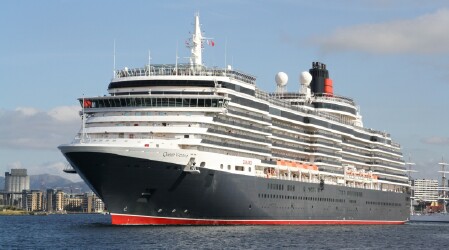 Reference No:
931326-HFC
Deal Ref:
281237
Depart:
Southampton
Destination:
Baltic Explorer on board Queen Victoria
Dates / Times:
Departing 23/08/2019
Returning 06/09/2019
Duration:
14 nights
Rating:
- full board
Room Type:
inside cabin
Staying In:
Baltic Explorer on board Queen Victoria
---
If you would like more information on this offer or would like to request that we book it for you, then please don't hesitate to get in touch. You can give us a call or if you would prefer to make your enquiry online you can fill in the form below and click the button at the bottom to send us an email. The details of the offer you have selected will be sent to us automatically...
Offers are subject to availability.
Build your own
ATOL protected holiday